Triennial News
9/1/2012
Triennial Journey
Many Paths…One Joyful Journey Pat Hardy
It was an honor and privilege being one of our diocese's four delegates attending the 47th Triennial Meeting of the Episcopal Church Women and Convention, July 5-11, in Indianapolis. Our other delegates were Cindy Helton, Dale Brittle, and Rosemary Zellner. You will here from each delegate at ECW Annual Meeting on October 25th. (See link for Annual Meeting.)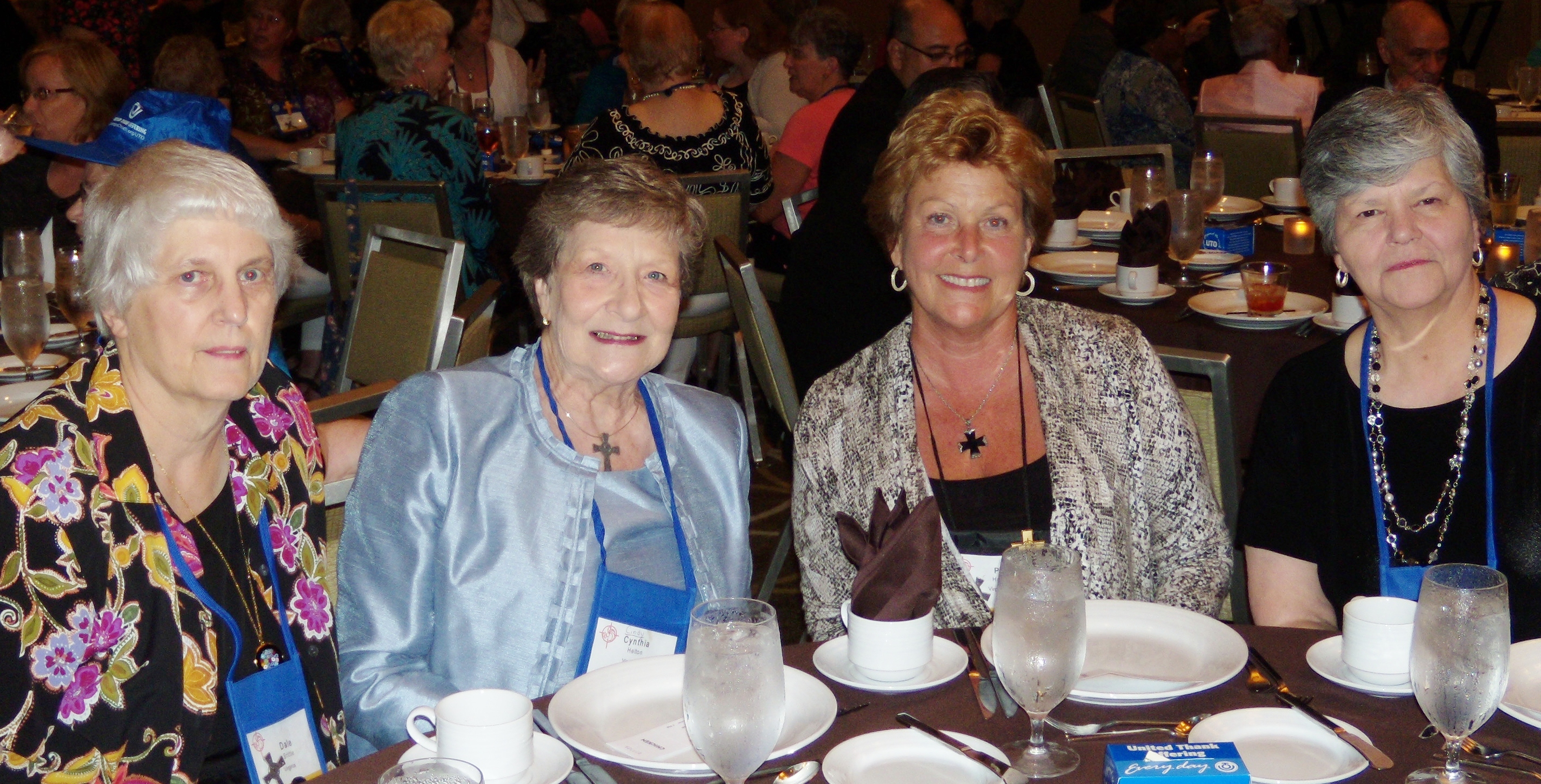 Shortened by 3 days and due to logistics of our hotel and the Triennial Meeting, our schedule was grueling. Maneuvering among 7000 people and walking several miles a day, our days were filled with prayer, worship, meetings, workshops and visiting the Houses of Bishops & Deputies, staying abreast of Episcopal history in the making. None the less, this wonderful experience was an exciting time of learning, serving and joyful fun.
The speakers, preachers and workshop leaders were renewing and uplifting. In a sermon, Presiding Bishop Katharine Jefferts Schori admonished all to look beyond their own interests for God's intent. At Triennial Opening Day, she blessed and gave each Episcopal Church Women a pewter cross, reminding us to use our God given gifts. The keynote speaker for Triennial, Lindsay Hardin Freeman, author, editor and Episcopal priest spoke about some of "God's Chosen Women" who served Jesus boldly and faithfully. She continued that the ECW helps others "catch the faith" by sharing God's word through mission and ministry. Bishop Michael Currie, preached about the need of crazy Christians. "We need to be crazy enough to repay evil with a blessing, love our enemies, love one another and start a war, not of violence, but one against poverty and hunger."
We attended numerous workshops, gleaning fresh ideas to help nourish the spiritual needs of the women in our diocese. Triennial discussion about the future of ECW, led to the approval of a resolution to appoint a committee to research and review the present function and structure of the ECW National Board, and the mission and purpose of the ECW and make recommendations. Our diocese is a frontrunner in the restructuring of the Diocesan ECW and Executive Board.
The highlight of our week was the Eucharist Service/United Thank Offering Ingathering. More than seven thousand gathered for worship, making acute the presence of the Holy Spirit with us. Thousands of paths converging to one journey with Christ. Presiding Bishop Schori pointed out that "working hands are the sacrament of blessing." She uplifted the ECW saying that the work of our hands reaches out across walls, boundaries and fences, carrying the good news of God, while challenging injustice. Anne Gordon Curran gave an outstanding overview of the history of the UTO. Fifty-four grants were awarded representing 37 dioceses. A total giving of $1,713,806.000.
As in the past, we returned home totally exhausted, yet joyously renewed in spirit. Thanks to all who made possible our journey!
---
1/28/2012
Our President's Report to Annual Council
«
previous
10/1/2012
ECW Newsletter October 2012
next
»